Permanent Vacation, sello creado por Tom Bioly y Benjamin Fröhlich cumple 10 años.
Es por eso que para festejar esta decada que paso desde que fundaron la disquera en Munich publicaran un recopilatorio titulado "Permanent Vacation X".
El disco traerá producciones de los creadores de la discografica, Tensnake, Mano Le Tough, John Talabot y Pional entre otros.
Estará listo el 9 de Agosto y podes escuchar los tracks acá.
VVAA - Permanent Vacation X [Permanent Vacation]
01. Mano Le Tough - Full On Spring
02. Lord Of The Isles - Out Here
03. Tensnake - Cielo
04. Tuff City Kids - Hardlake
05. Joakim - Camino De La Luna
06. The Drifter - Space Ramp
07. Lauer - Falling Back Up
08. New Jackson - There Will Always Be This Love feat. Margie Jean Lewis
09. Red Axes - Eastern Crown
10. John Talabot - The Strange Silence
11. TB & Bostro - Pesopeo Violet
12. Pional - State Of Presence
13. Lake People - Morrow
14. Daniel Bortz - Chasing Worms
15. Benjamin Fröhlich - I.A.M.B.D.
16. Woolfy Vs. Projections - Astronaut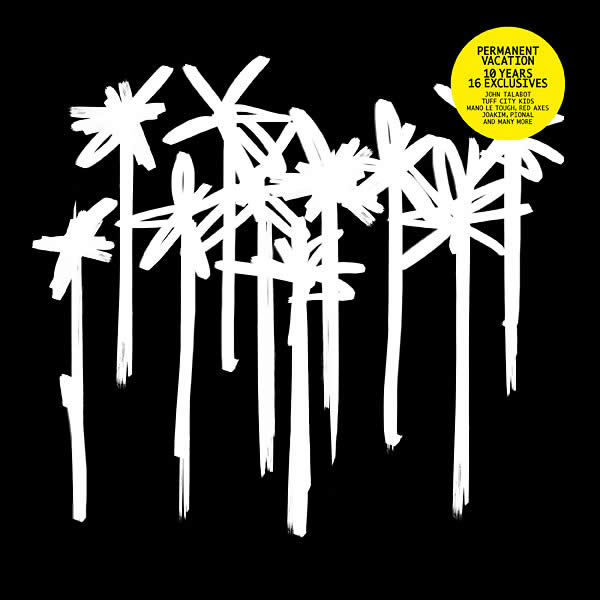 Leé mas noticias --> Click!