Busy P y un compilado de festejo de su sello Ed Banger
Festejan las 100 referencias de la disquera
Ed Banger festejará sus 100 referencias publicadas.
El sello regenteado por Busy P publicará un recopilatorio conmemorativo de este hito de la compañia, y claramente, lo que no le faltará son nombres de peso.
El álbum vendrá con 17 tracks de varios artistas entre los que destacamos a Cassius, Justice, Breakbot y Riton, entre otros.
"Ed Rec 100" sale el 12 de mayo.
Tracklist
01. Mr Oizo Feat Phra "Ed Rec 100"
02. Sebastian "So Huge"
03. Busy P Feat Mayer Hawthorne "Genie"
04. Breakbot "Mystery"
05. Cassius "Fame"
06. Boston Bun Feat Steed "About It"
07. Fulgeance "She Knew"
08. Pone & Boogie Vice "Ricky The Can"
09. Feadz Feat Santana "Glue"
10. Krazy Baldhead "Corridors"
11. Mr Oizo "All Dry"
12. Borussia "Muffin"
13. Justice "Randy" Boys Noize Remix
14. Riton "Temporary Secretary"
15. Para One "Opium"
16. 10LEC6 "What Dat Azz Do"
17. So Me & The Music Man "Conclusion"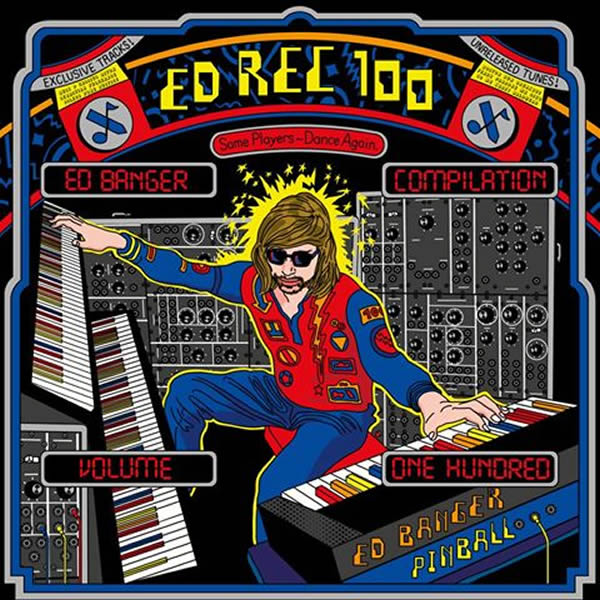 Leé mas noticias --> Click!
Tags: Breakbot, Busy P, Cassius, Dance Music, Delta 90_3, Ed Banger Records, Electronica, Justice, Musica Electronica, Riton, Youtube
Lecturas: 1478