Lollapalooza Argentina 2018: Line Up confirmado
Pearl Jam, Red Hot Chili Peppers, The Killers, Imagine Dragons, Lana Del Rey y LCD Soundsystem serán los headliners de la quinta edición del festival.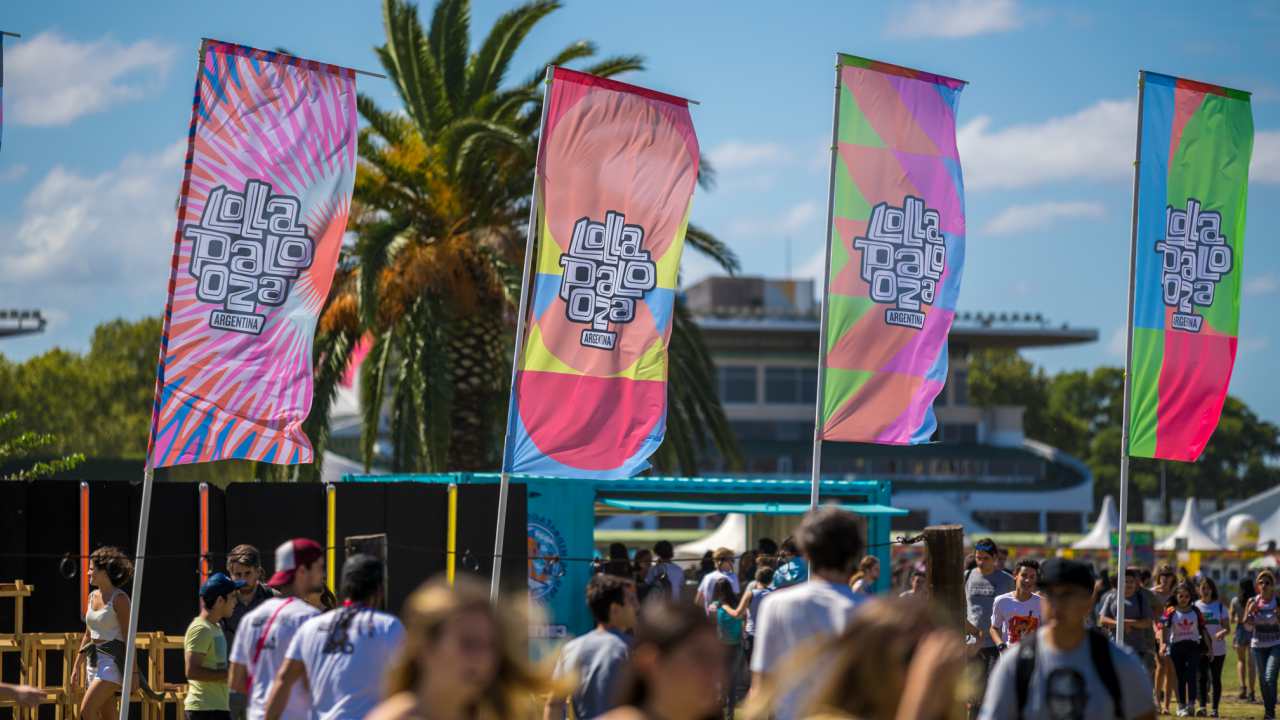 ¡Llegó la noticia más esperada del año! Lollapalooza Argentina confirma las bandas y solistas que formarán parte del Line Up de su quinta edición: Pearl Jam, Red Hot Chili Peppers, The Killers, Imagine Dragons, Lana Del Rey, LCD Soundsystem, Chance The Rapper, Wiz Khalifa, DJ Snake, Kygo, Hardwell, Liam Gallagher, The National y muchos más formarán parte del festival más grande del país, que en esta nueva edición se extenderá a ¡TRES DÍAS!
Las bandas más importantes del mundo llegan a la Argentina para dejarlo todo en el festival que une a grandes y chicos en el Hipódromo de San Isidro. Desde los clásicos como Pearl Jam y Red Hot Chili Peppers, pasando por The Killers, quienes vienen a presentar su flamante nuevo disco, hasta referentes de todos los estilos como Imagine Dragons, Lana Del Rey y LCD Soundsystem entre otros. Más de 100 bandas tocarán en los 5 escenarios de Lollapalooza durante 3 días con lo mejor de la música de la mano de artistas consagrados y emergentes de rock, pop, hip hop, electrónica y mucho más.
El Early Bird, la Preventa 1, Preventa 2 y Preventa 3 ya están agotados.
¡Quedan los últimos tickets de Preventa 4! Disfrutá la experiencia Lollapalooza, adquiriendo tus tickets a $4400 + Service Charge a través de lollapaloozaar.com/tickets y en puntos de venta habilitados de AllAccess. Con Tarjeta Santander Río disfrutalo en 6 cuotas sin interés. Una vez agotada la Preventa 4 pasaremos a Precio Final a $4990 + Service Charge.
El festival más esperado regresa a la Argentina y nadie se lo quiere perder.
Por quinto año consecutivo, la gente podrá formar parte de la experiencia Lollapalooza, que una vez más incluirá propuestas gastronómicas de todo el mundo, intervenciones de artistas y activaciones creadas especialmente para la ocasión, espacios verdes y de esparcimiento, y el ya clásico Kidzapalooza -el espacio para los más chicos (los menores de 10 años ingresan gratis, acompañados de un adulto con entrada)- entre muchas otras cosas, en lo que promete ser la edición más convocante de su historia en 3 días con 5 escenarios y más de 100 bandas.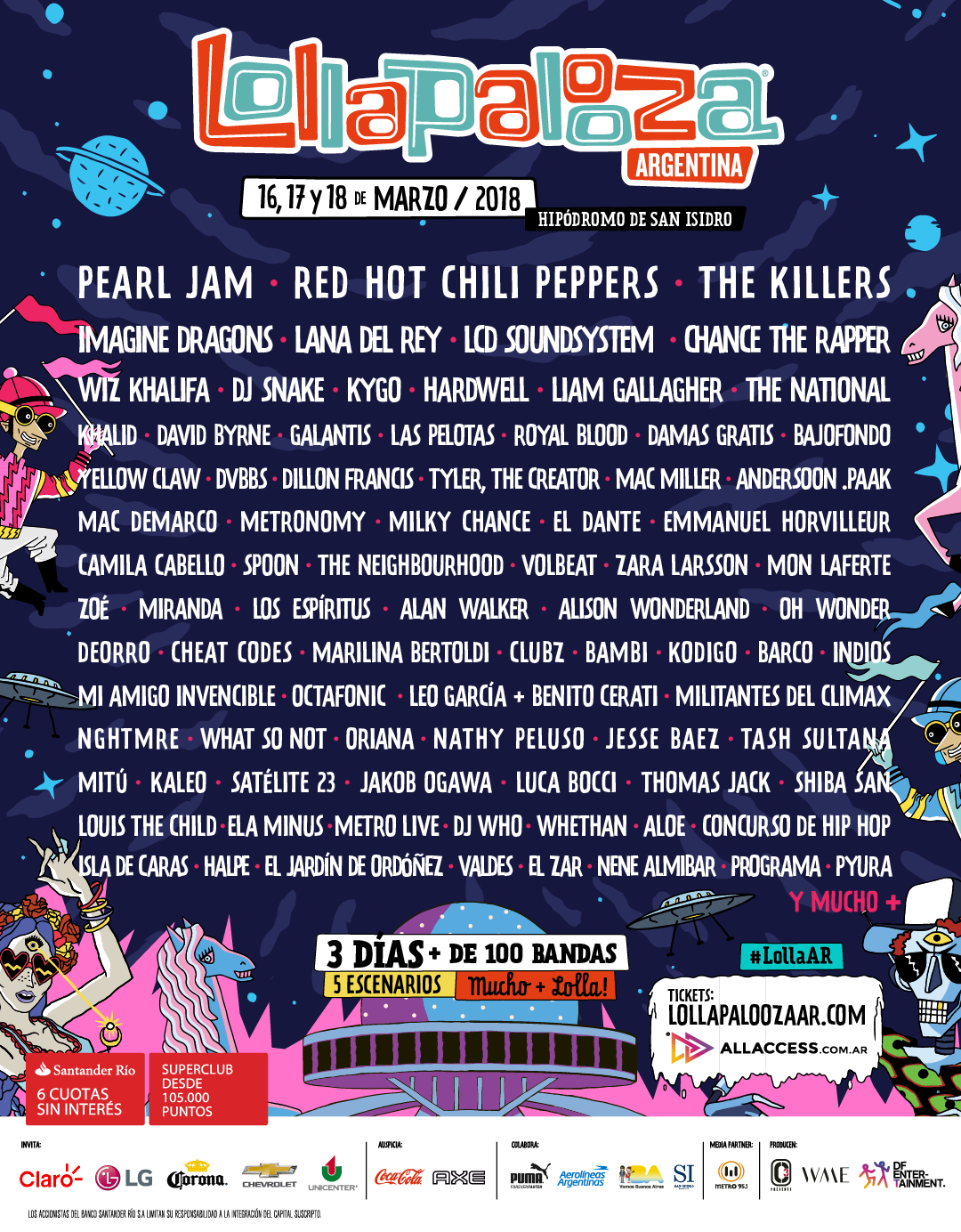 RELACIONADAS